ยินดีต้อนรับเข้าสู่เว็ปไซต์ วัดญาณรังษี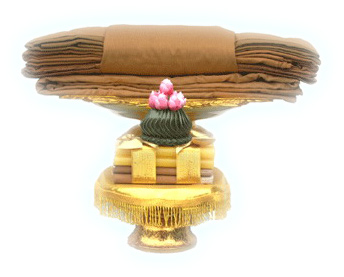 ทำบุญทอดผ้าป่ามหากุศลประจำปี
Tod phapa Fund Raising Ceremony
Sunday, February 15, 2015
10:29 AM A chapter of Buddhist monks chant to honor Forest-Robes Fund
10:49 AM The monks walk for almsgiving
11:00 AM Offering lunch to the monks. And then, all participants have lunch together
12:49 PM The Forest-Robes Presentation Ceremony Procession around the Uposatha three times is formed.
01:09 PM The Chair of the ceremony lights incense & candle sticks, accompanying Five-precept observance, offering the Forest- Robes to the monks, Dhamma Talk delivered by the abbot and blessing all devotees and participants at the end.

For more information, please contact: 703-406-8290, 703-406-2509, or 703-409-1549.
Annual General Assembly of the Thai Buddhist Monks (Dhammayut Order in U.S.A.)




Friday, June 26, 2015 - Sunday, June 28, 2015

งานประชุมประจำปี คณะสงฆ์ธรรมยุต ประเทศสหรัฐอเมริกา งานปิดทองฝังลูกนิมิตร ผูกพัทธสีมา




วันที่ 26 - 28 มิถุนายน 2558